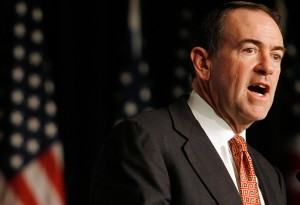 First District Congressional candidate, United States Army veteran, and agri-business owner Rick Crawford today announced the endorsement of Governor Mike Huckabee.
"I am pleased to endorse Rick Crawford for Congress, representing the First Congressional District of Arkansas. Rick is a strong conservative candidate and is waging a campaign based on smaller government, and getting the economy back on track.
Rick is the kind of conservative Republican we need to send to Washington to act as a check and balance to the Obama Administration and the liberals in Congress. He recognizes that we have a lot of work to do, but his background and training make him uniquely equipped to help lead the return to fiscal sanity.
Rick Crawford grew up in a military family, and had a chance to live all over the United States, and experience overseas living as well. Rick graduated from Arkansas State University and he and his wife Stacy live in Jonesboro.
Rick knows that the importance of agriculture to Arkansas' economy cannot be overstated, since it is the state's number one industry. It is vitally important that our leadership in Washington take a hands on approach in protecting our industry.
As a strong conservative, Rick supports a Taxpayers' Bill of Rights, which will limit federal spending growth to the percentage in population growth plus the rate of inflation. He also favors ending tax funded abortions and would vote to stop federal payments to Planned Parenthood and prohibit any taxpayer-subsidized health insurance plan from covering abortion."
"I am honored to have such an incredible endorsement from Governor Huckabee for my campaign," Crawford said.  "Governor Huckabee has been a trusted conservative voice not only in Arkansas but across the nation for many years and understands the importance of reclaiming our traditional American values and our voice in Washington."