A recent analyzation for The Arkansas Election Line showed Rick Crawford as the frontrunner in the Republican Primary for the First U.S. Congressional District. The report cites Rick's established campaign effort and strong organization throughout the District as one of the driving forces behind him being the favorite.
Click here to read more.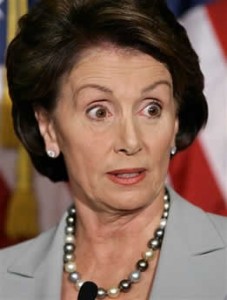 In Washington, D.C., Democrats are attempting to employ what has become known as the "Slaughter Rule," a strategy designed to keep House Democrats from having to vote on the actual socialized health care bill itself and only vote on an amendment. This has many calling for checks of constitutionality.
"This represents a departure from the Constitution," said First Congressional District Candidate, Rick Crawford, referencing Article I, Section 7 of the Constution that states for a "Bill" to "become a Law," it "shall have passed the House of Representatives and the Senate." Crawford adds,"Pelosi knows that Americans don't want this convaluted bill passed and she is attempting to bypass what the nation wants and the Constution purely for political reasons." Read more about this here.
Another big endorsement for Rick came this week as Baxter County Treasurer Nelda Speaks announced her support for Crawford for Congress. Holding the position of treasurer since 1996, Speaks has proven herself to be keenly in tune with Baxter County residents for over a decade. Speaks was the first Republican woman elected to the office of County Treasurer and has since run unopposed during her tenure further exemplifying the respect she has garnered from voters all across Baxter County.
"I believe that Rick Crawford is the right choice for the people of Baxter County and the First District," said Speaks. "Rick is a strong conservative who wants to reclaim the virtues in our Constitution and start using them again in Washington. Rick is a small business owner, understands the importance of Agriculture, and has served honorably in our nation's military. I could not be more honored to support his campaign to be the next Congressman of the First Congressional District."
Nelda Speaks joins a long list of prominent Arkansas leaders that have endorsed Rick Crawford, including Mike Huckabee, Asa Hutchinson and Ed Bethune. Read more on all who have endorsed Rick here.
Keep up with Rick and the Crawford for Congress campaign all of the time by following us on Twitter and becoming our fan on Facebook!
Follow:Twitter.com/Crawford4Cong
Fan: Facebook.com/CrawfordforCongress