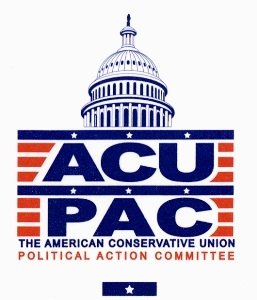 JONESBORO –  First District Congressional candidate, United States Army veteran, and agri-business owner Rick Crawford announced the endorsement today of the American Conservative Union Political Action Committee.  ACU PAC, which organizes each year the annual CPAC gathering of conservatives, cites Rick as the clear conservative choice for voters in November.
"Rick Crawford is the clear conservative choice for Arkansas' First District," said ACU PAC Chairman David A. Keene.  "His willingness to take on seven term liberal incumbent Marion Berry encouraged Berry to retire.  Rick Crawford has pledged to repeal Obamacare, increase domestic energy production and fight any attempt by either party to expand government or increase spending.  I urge all conservatives to support Rick Crawford and give Arkansas' First District the representation it deserves."
This endorsement comes as Rick Crawford continues to gain huge amounts of traction in his campaign to get Washington off the back of Arkansas' businesses, farmers and family budgets. Leading into the final three months of the campaign, Crawford has racked up several major endorsements including the most recent from Terry Green and Richard Walden.
"It is an honor to add the endorsement of the nation's largest conservative organization to the growing list of those who will stand with me against big government, higher taxes and Obamacare," said Crawford.  "The ACU PAC's support in this race further demonstrates conservatives in the First District are ready for a Congressman in Washington who will stand up to the liberal Obama-Pelosi agenda," concluded Crawford.